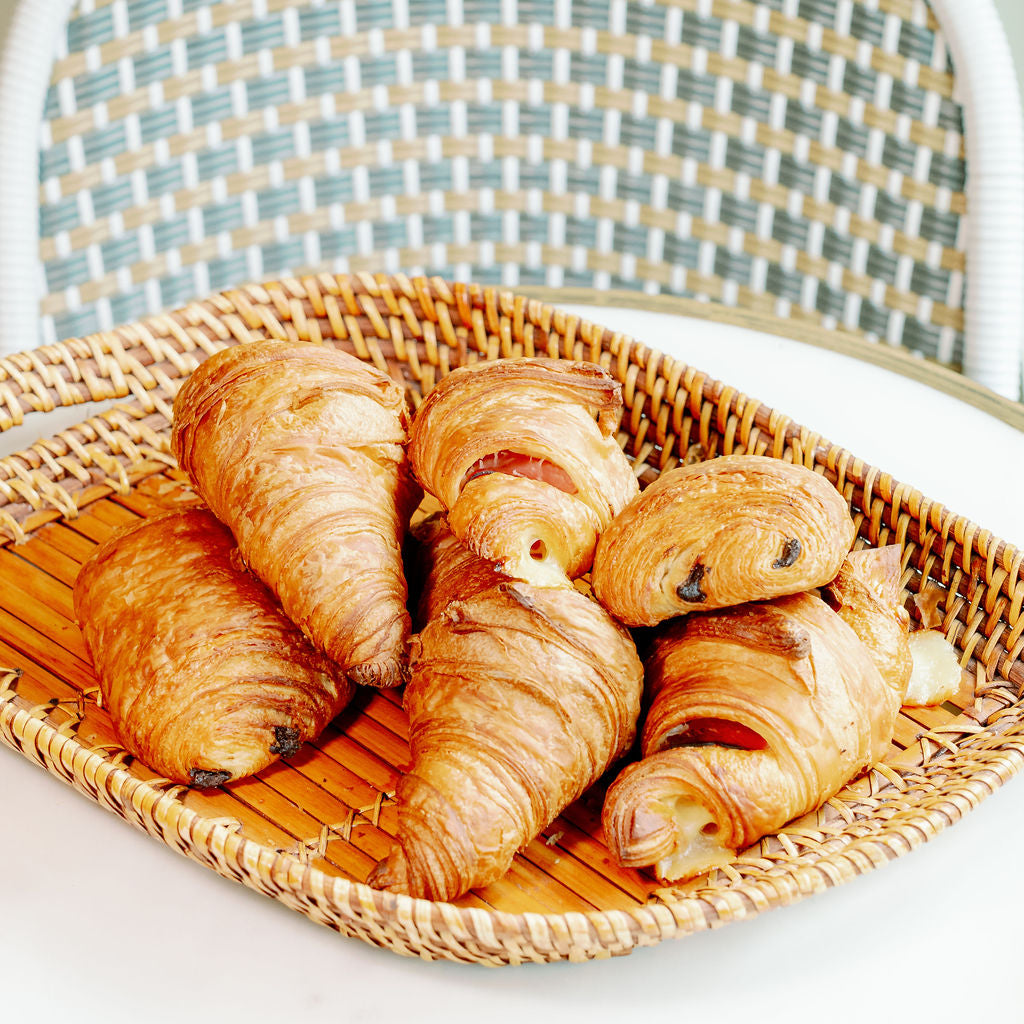 FROZEN READY TO BAKE Assorted Croissants (x6)
$24.90
Get all three of our top selling croissant flavors in one pack and enjoy freshly baked croissants any time of the day!
Each pack includes 2 frozen ham and cheese croissants, 2 frozen pain au chocolat and 2 frozen croissants.
We recommend consuming these croissants within 4 days of picking up so they maintain the best taste and texture.
Place your order at least 24 hours before picking up. 
Baking instructions:
1. Preheat oven to 350F. While the oven is heating, leave frozen croissants in room temperature to defrost for 15 minutes. Defrosting is recommended but not needed.
2. Place frozen croissants on parchment paper for baking. Leave a 2-inch gap among croissants.
3. Put frozen croissants in the oven. Average baking time is 13 to 15 minutes. Croissants are perfectly baked when the top is golden brown.