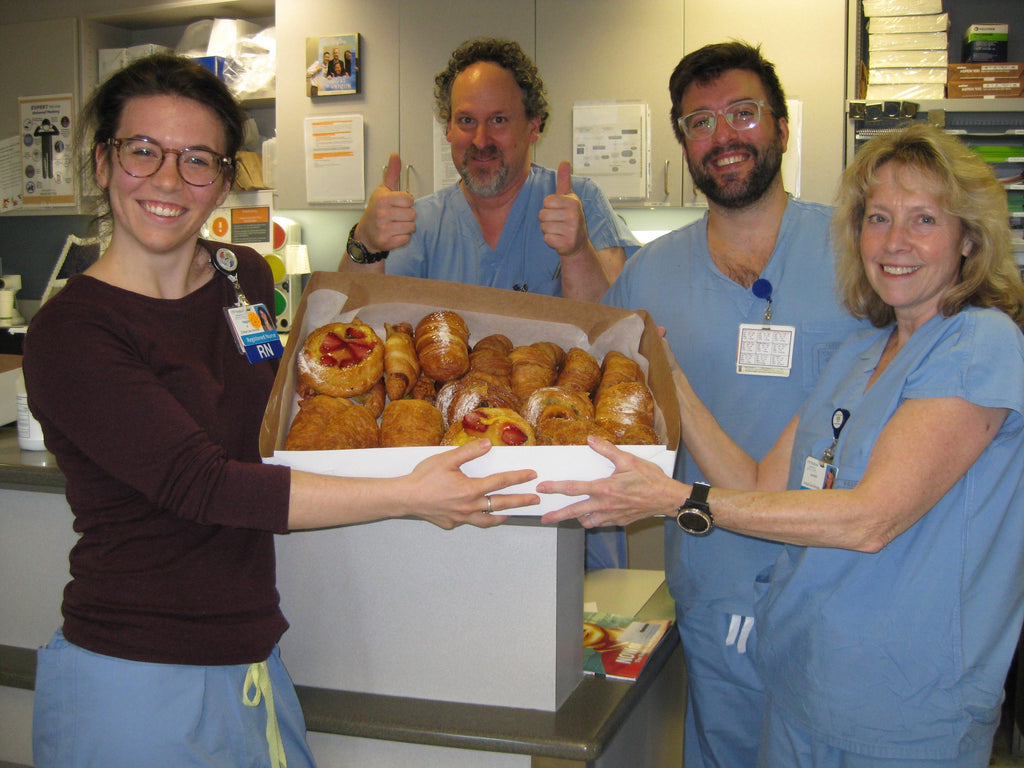 Pastries for hospitals/first responders
$10.00
Hospitals and first responders are working hard to protect our community and you can help! It's as easy as:
1. Choose an amount on this page, select "store pick up" during check out and complete the purchase. 
2. We'll choose a date and an organization to deliver pastries to by coordinating with hospitals, charity organizations and nursing homes in the Seattle area. Customers don't need to pick up pastries at our bakery. 
To date, we've delivered close to 4,000 pastries to organizations including Evergreen Hospital, UW Medical Center, Swedish Hospital, Kaiser Permanente Bellevue Medical Center, Seattle Children's Hospital, Overlake Hospital and clinics, Kin On Assisted Living and Bellevue Fire Station. Leave us a note during check out if you'd like to specify which of the above organizations is to receive your order. Click here to watch our feature story on King5 Evening News. Thank you for caring for our community heroes!